Profile View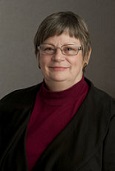 Title
Professor, Full-time
Academic Director, Office of Learning and Teaching
Mazurek Medical Education Commons
320 E. Canfield, Suite 204
Detroit, MI 48201
Biography
Dr. Richlin is responsible for the development and implementation of new curriculum, instruction and assessment methods for all medical education programs in addition to many other activities and programs which will propel the School of Medicine's medical education practices into the 21st century.
Education Training
Courses Taught over the Last 2 Years

WSU SOM: MEDICAL EDUCATION GRANT ROUNDS: Who Are Our Medical Students? How Do They Learn? What Does That Mean for Our Teaching?
WMU Homer Stryker M.D. School of Medicine
How to Learn Absolutely Anything from Anybody
[Transition to Medical School course] (UME)
Reading Advanced Textbooks
[Transition to Medical School course] (UME)
Institutional Medical Student Teaching Requirement
[part of Anatomy course] (UME)
Teaching Residents to Teach (GME)
-Health Literacy
-How Medical Learners Learn
-Diagnosing and Remediating the Struggling Medical Learner
Taught & Facilitated Invited Speakers: (Quarterly) (Faculty CME)
Medical Education Grand Rounds
Academic Boot Camp (Quarterly) (Faculty CME)
Open to and attended by Faculty, Residents, & Staff
[Introduction to Teaching Medical Students & Residents]
Multiple other seminars and workshops for classroom (Faculty CME) & clinical faculty on topics such as instructional technology and
Scholarship of Teaching and Learning (educational research)
Year-long Faculty Learning Community on Interprofessional Education
(Faculty CME)
-Developed and facilitated IPE FLC with faculty
members from WMed and Western Michigan University
College of Health and Human Services; developed IPE
programs for faculty and students; presented and published
on work.
Education
Claremont Graduate University, Claremont, CA- PhD in Higher Education (1991)
California State University, Dominguez Hills, Carson, CA- BA Political Science/Psychology (1983)